I reluctantly decided to start seeing some of my wonderful  patients again last Friday.  Obviously, I am a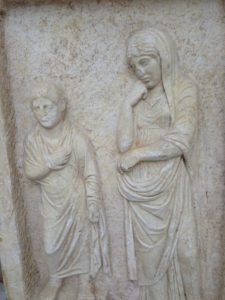 therapist who is hurting, and will be in grief over the death of my son for unlimited time.
When does a surgeon go back to the operating room, or when does a teacher go back to teaching after a death in the family?  Again there are not any straight answers, and for some there is no choice in the matter.
I really was not fully able to say if it was time or not, but for the most part I felt I could. After all this is what I love to do that brings me joy  and is spiritually fulfilling.
It was easier to say yes with  this particular person, who gave me permission to mention him in total anonymity.
D. is not someone who presents any difficult therapeutic challenge in the least, other than doing the session in French.  That is more of a challenge to him to put up with my accent, missed conjugations and syntax.
I occasionally tease him that he no longer has any real "need" to see me, as he certainly does not have pathological behavior, nor thoughts, or misbehaving neurons.
He has long "graduated" from the immediate issues that brought him in the first place into my practice several years ago.
He comes in every once in a while for his own personal and spiritual growth.  You don't have to have any imminent problems tearing your life apart to see a therapist in the first place.
D.   embarked on his spiritual journey during the time he came with intense  issues and since then has always felt comfortable in further  exploring his spiritual path  with me.  Because he is French, he knows how difficult it is to find a psychotherapist here who is open spiritually and additionally he sought out an American trained one.
The process of psychotherapy , which in part deals with helping someone to better understand themselves and gently tries to frees their fears and self doubts about who they are, so  they can be led back into celebrating the full goodness of themselves  is a spiritual journey in itself.
Therefore good psychotherapy is  woven into one's personal spiritual growth, regardless of their religious or spiritual beliefs, or even lack of them.
In France there has always been a very strict separation between psychology and any hint of spirituality. The vast majority of French trained therapists generally offer the cold psychoanalytics of Freud  or
the narcissistic mumbo jumbo of Lacan, still very much embraced here.
Jung is considered an outlaw by the French because he had the courage to intertwine his own spiritual thoughts with his theories, but that is fodder for another post!
Therapists are not at all immune from suffering any more than their patients!  We all struggle in this life in varying degrees of difficulties and pain
Nor are they better equipped in implementing the same strategies of coping that they have voiced to their patients, however genuinely helpful, in their own lives.
They hopefully have more knowledge of what is helpful to someone in grief, but that does not mean dealing with their own grief is going to be easier than their patients.
I have often said that if  therapists portray themselves  as someone who has mastered handling the treacherous paths of life with a breeze, then they are definitely deluding you and themselves with lies.
The old adage that it is far easier to counsel someone about dealing with a problem, than tackling it yourself head on in your own life is true, UNLESS you have already walked through the same path.
When therapists have to walk the talk, instead of just spouting the talk, then they may gain some mastery and wisdom.
After being a therapist for over 30 plus years, I have certainly had plenty of opportunities in my own personal life to deal with rejection, failure, loss, disappointments, parental concerns and grief.
Throughout those many years of practice , I have had several occasions when frankly, I was hurting from my own pain.
Surprising, it was not a detriment to providing what was needed to my patient.  If anything, it created an even deeper understanding of their suffering as I was  very porous to their pain.
Therapists have a code of ethics to always provide a safe and professional setting for the patient, where the total interest and focus is on providing needed help and guidance, that they are paying for. 
At no time should a therapist share their personal problems with a patients, during their therapy time. .  To do so would be stealing time and money away from the patient, which is most unethical.
This is certainly not the first time I have done psychotherapy when I have been felt depressed or hurt.  Sometimes with patients, especially the more sensitive ones,  who I have been blessed to follow  can read me or my moods quite well.  There have been times when out of genuine concern they have asked if everything was ok.
I do not lie very well at all, and when caught off guard, may answer truthfully to having some personal worries and thank them for their concerns, but quickly redirect the focus back onto them.
If they pursue, I  gently  explain that this is their special time set aside for them that I have been looking forward to helping them with whatever is needed, and that I will not take time away from their session.
As a  wounded therapist whose own pain has served in  creating even a deeper  compassionate heart and understanding to the sufferings of my patients, I have never thought of it as a hindrance.
Their pain and suffering becomes my total focus when they are here.  In some ways, helping them with their worries and issues provide a healthy distraction from my own.
In the spirit of kintsubi, that I wrote about in last week's post, I will proceed as a scarred vessel, not trying to hide nor cover up my grief, but work with it.  This means transmuting my own pain to further serve the needs of my patient, whatever they may be.
I think of how Marie Curie, with the visible grief on her face after the death of her husband went on to win the Nobel Prize in physics.  René Cassin, who lost 28 family members during the holocaust transmuted his grief into obtaining the Nobel Peace Prize, as well as Elie Wiesel.
I know there are many other examples of how others allow their grief to make advances in helping others with laws and societal organizations.
Where my grief will take me, I do not know, but I do know that as long as I am living, I want to be of service and help to others in my God given humble vocation.
Related Posts
It was a quiet sunny Sunday morning, with a full roster of patients, when the charge nurse on the adult ward, told me that one of the patients was missing, and that had left  a suicide note.  Fearing the worse, I reporting her missing to  the police and immediately ordered…

Each day is a reminder that you are never alone with your pain, fears, needs or suffering. Just looking around the world at any given time and you will find others in your same sorrowful predicament. Everyday there are thousands of those in mourning for loved ones and friends who…

This is a Christmas message  to those of us in pain  this  holiday season.  It is often the most painful time of the year for us who are already depressed, in grief,  in a painful circumstances of loss or rejection, and feeling alone. I do not have to know your…

There are times in our life when we are shattered by a crisis unforeseen.  It could be a betrayal, or loss of a job or an abrupt rupture of a relationship.  Sometimes things happen out of the blue without any warning and we find ourselves torn into emotional shreds. Our…

Christmas depression is real and very painful for so many people.  If you are coming onto the holiday period with depression, in grief due to a loss of a relationship, health, aloneness or other painful situations, then the symptoms can be quite magnified during the holidays. Trust me, no one…