There can never be any preparation for this painful journey of tears as a mother with a pierced heart must walk.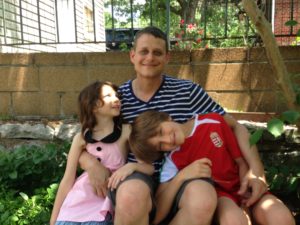 Once we are blessed with bringing forth a beautiful child into this world, our greatest fear is to lose them.
Millions of mothers throughout the ages have been stabbed with the most painful sword of death that tears away their most precious love.
With the sudden death of my beloved son André, I have unwillingly joined them in the deepest of sorrow.
I think of all the mothers who have lost sons in countless wars, some never returned even to bury. Then there were millions of weeping mothers who had to bury several of their infants and children, who were cruelly taken away by countless infections before the event of antibiotics and or vaccines.
Any of them  could have written this post, echoing my shock, grief, pain and deepest sorrow.  I am writing for them too, who never had a pen to write, nor anyone to read their tear stained words.
Like them, I will live out the rest of my life with a wound that will never heal, only covered up by a thin painful scar I hope will shrink.
Right now there is the acute rawness of pain, that makes my heart feel raw and inflamed .  My heart actually hurts in my chest.
There is an actual cardiac condition called Takotsuba  syndrome that occurs with broken hearts that I wrote a post about on October 12, 2012, titled:  Broken Heart Syndrome And Cardiac Implications.
There is also  that monumental presence of feeling as though it is weighted down with tons of rock of sorrow, struggling to beat.
At the same time I feel the numbness of disbelief, of not being able to process that my son has left this earth to return to that mystical place where only love and peace exist.
The harsh reality that I can not escape is there and I feel so powerless in facing it, except with the help of my deep Christian faith.
Trying to understand why and how this could happen is a futile and unproductive quest, because there can not be any answers to be believed, even if they were presented written in stone.
I am left with my unending faith, a faith in God that I was blessed to have been enveloped with even as a small child.
I was introduced to the greatest fear  and  most cruelest fate by witnessing my beautiful aunt Margaret suffer the loss of two of her children, first when I was 7, then again when  I was 12.
I remember feeling guilty and unworthy to have remained alive, when my beautiful cousin Sandra should have been spared, whom I considered my sister.
Aunt Margaret, with whom I was very close to throughout her life,  died only about two years ago at the age of 92.   I must tell you that I believe she was reaching out to hold my hand that saturday, when she knew my son had passed from this world, before he was even discovered lying on the floor of his room.
I had returned home from saturday evening mass around  7:30pm Paris time.  I rarely go to mass on saturday, preferring instead sunday and sometimes during the week.
Our bible was on the dining room table and I pulled it out to look up the reading from the gospel of  Matthew, when her funeral memory bookmark fell out.
I wanted to text Andre the reading, to see if was the same that he heard that morning when he had attended an early bird 8 am mass.
He had texted me earlier about going to the Saint Louis basilica  and the joy he felt in reciting the entire rosary that day.
It was early sunday morning around 4 am that I awoke to read my spiritual readings and pray which I find myself doing almost every night.
I did not consider that unusual, as it had become an almost nightly occurrence.    I even wrote a post about this titled : On Becoming a Midnight Monk on December 12, 2013.
Around 6 am Paris time, I had not been able to go back to sleep and was suddenly filled with a deep sorrow.
At the time, I did not identify it relating to my son, but of a past sorrow that I carried unhealed.  All of a sudden I shifted to feeling ashamed that my sorrow could have never been as all encompassing and profound as that of Holy Mother Mary watching her son Jesus slowly die on the cross, totally powerless to save him.
I remember calling out to her that I wished I could have been there to hold her and dry away her tears.  As I felt drowned in Mary's pain, I received the call from the states telling me that my son had died of a heart attack at only 41 years of age, according to the coroner.
For over 9 years, André had suffered from the deepest valleys of depression and anxiety, and had been diagnosed with Bipolar Two.  I learned about 2 years ago that he had developed an addiction to opiates, which he used to self medicate.
I remembered some of my patients telling me, when I worked part time in an addiction unit that opiates took away all emotional pain.
As you have probably read there is an explosive epidemic of opiate medication and heroin addiction in the US.
He had been in recovery since last April, and had greatly benefited from the help and fellowship of NA. When we last visited him, we went with him to a NA meeting , and I was surprised  and alarmed that most members were young professionals.
He told me two weeks before he died that he had experienced chest pains and was taken to the hospital, but was hospitalised on the psych floor for 3 days then released.
He informed me that his triglycerides and lipids were extremely high and he was started on statins. The day before he died he was complaining of bad leg pain, that he felt was a result of a long walk taken the day before.
I thought it was more likely from the statins, that are notorious for causing intense muscle pain and weakness. Or was it residual claudication, a symptom of peripheral arterial disease?
Since the last week of December, Andre had suffered a series of unimaginable and unexpected losses that resembled some of the tragic dimensions of Job.
First he had lost his job a few days after Christmas.  The next day, preoccupied and stressed, he had a wreck that totaled his car.  Unable to withstand the multitude of these immense losses he fell quickly back into a depression severe enough to be hospitalised.
Around the 7 of January, while hospitalised he was informed that his house caught fire, resulting in extensive smoke damage that made his house uninhabitable.
Spiraling down further into seeing only nothingness ahead, it was decided for him to undergo another series of ECT treatment, as he had responded to them last year.  ECT is generally given to treatment resistive patients, who have not responded adequately to antidepressant medication.
I tried to encourage him to come to Paris, to recuperate, knowing that being immersed with our love and care taking, he could return fortified to the task of rebuilding his life.
André moved to Saint Louis from Louisiana after his divorce to be close to his children, who were his deepest love and joy.  He told me he would love to come, but he did not want to be away from his children.
He stayed in the hospital for the whole month of January, and finally released to a residential house that provided room and board.
Approximately two weeks into the month, he got a call from the Saint Vincent Depaul Society of his church that they had decided to help him repair his house.
He was elated and that was for him the positive sign, that perhaps with God's help, he could somehow  start to reassemble his life.
About 5 days later, he died, found lying on the floor of his room.  Cardiac or not, but certainly with a broken heart and grief over all his monumental losses.
Though hypercholesterolemia and cardiac disease is in my family history, the possibility of suicide or overdose still looms in my mind, that only the autopsy will confirm or not.
I have never been responsible for planning for a funeral, much less being prepared to do so from long distance.
Fortunately my daughter Aimée, got off from work and we both plunged into the heretofore  unknown tasks that awaited us.  Aimée tackled researching funeral arrangements.
In my muddled grief stricken mind, I knew that the first step was to try to secure flight reservation to Saint Louis.  Not an easy task last minute, because of the fact that Paris is the most visited city in the entire world.
The prices quoted were catastrophic, with a "bereavement fee" from Delta  and others going for 2500 euros per person and none from Air France.   I then decided to search all available options, including Norwegian Air newly installed flights to Miami or New York for around 400 round trip, and then buying another ticket for Saint Louis.
I find myself pretty good in travel arrangements, always doing it myself in the past, but frankly coordinating the domestic flights to matching arrival and departing times with the international portions proved difficult and very costly, pushing to the total amount of flying to over 1,700 euros.
Finally I found a booking through Lufthansa Air on United to Saint Louis. It brought the ticket price down to under 1500, that seemed like a bargain in comparison to the other fees.
The tears started to flow again while waiting in the check line and there was a nice airline representative that offered words of comfort along with a hug.
Waiting to go through security there was a little boy as animated and fidgety as Andre was as a youngster, and I had to turn away to hide the warm tears streaming down my face.
I cried again as the plane took off to a journey that I did not want to undertake, that I had never wanted to even consider happening  and it all felt so unreal.
At the hotel, I was met with the most beautiful friends in the world who came to surround me with their love and support.  Anne and Henry, Cookie and Anne, and Ken from Louisiana.  Kathy flew in all the way from California, and James from Houston.  Eddie drove in from Kentucky.
I will be forever grateful for their sacrifice of time and money to come be with me at a time of deepest need and for the likewise beautiful flowers.
Amy, the beautiful mother of Isabelle and Brayden, along with her parents Darla and Jim, and friends were very kind and loving towards us offering  beautiful flowers and soothing words.
They all provided me a loving balm and soothing solace for my wounded heart.  Their loving cloud enveloped me like a mother and father's protective arms, consoling my every step.
Susan. Amparo, Burt and Briana, along with my sweet cousin Jan and family,  and Lauren were there in spirit ,  with  calls, flowers and incredible generosity.
Idith, Michelle, and Vera with their tremendous generous offer of help were with us too in our hearts. Perhaps someday a tree will be planted in Andre's honor in the sacred land of Israel, where they reside.
Shawn, one of my son's best friends took it up himself to let Andre's many school friends in Louisiana know of André's passing and we are very grateful for his love and support.
To all friends of mine, Aimée, and André, who sent emails, made kind comments on Facebook and on my blog, I treasure your words in my heart and with tears of gratitude thank you for your loving support.
Forgive me if late in responding to all of you personally on facebook, but hope to begin again soon.
Hugging my beautiful grandchildren, Isabelle and Brayden seen above with their father brought a flood of tears again each time I was with them and as I clung to them I knew that André lives through them and was hovering above them in spirit and love.
Before the funeral mass began, I placed a rosary from the Chapel of the Miraculous Medal, that I often go to pray on Rue Bac, in his hands.  I had bought it the day he died, asking him if he wanted a white or blue one, eventually choosing the blue one.
Looking at him, I felt such emptiness,  I blatantly knew that my son was no longer there.  His spirit had certainly left and was residing in the light and love of a peaceful Heaven.
My only consolation is knowing that André will no longer suffer as he did for many years.  Aimée and I, along with Isabelle and Brayden will for the rest of our lives.
I had requested that the gospel reading be from John 12:24;  Very truly I say to you; unless a grain of wheat falls to the ground and dies, it  remains just a grain of wheat. But if it dies, it will produce many fruits.
I thought it would be especially appropriate as the Lenten season was a day away, and Christians prepare for the death and resurrection of  our Lord Jesus Christ.
Father Michael Rennier, of Holy Infant Catholic Church presided at the funeral mass and beautifully elaborated this scripture in his homily.
Even before André died he had already brought many fruits to this life. Besides of course my beloved grandchildren, Isabelle and Brayden, it was André at age ten who announced that he wanted to convert to the Catholic faith, with me and his sister Aimée later following him.
Father Rennier also graciously granted me a request that those attending the funeral mass could bless Andre's body by sprinkling him with Holy Water, as it is an old French custom seen in Catholic funerals here.
Aimée and I prayed the rosary  over André for the last time, both in English and French.  Because of all the sacred sites and processions that I go to  here that honor Holy Mary Theotokos, saying the rosary in French actually comes more naturally to my lips.
Hail Mary, Full of Grace, the Lord is with thee.
Blessed art thou amongst women, and blessed is the fruit of thy womb, Jesus.
Holy Mary, Mother of God, Pray for us sinners now and at the hour of our death. Amen.
French
Je vous salue Marie, Pleine de Grâce, Le Seigneur est avec Vous
Vous êtes bénis entre toutes les femmes, et Jésus le fruit de vos entrailles est béni.
Sainte Marie, Mère de Dieu priez pour nous,  pauvres pécheurs maintenant et à l'heure de notre mort. Amen.