As I was heading back to the Seine for the Paris Olympic days, I had no idea that I would end up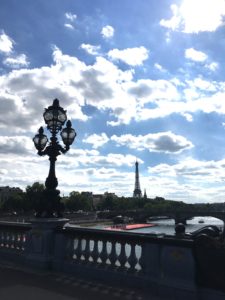 seeing President Emmanuel Macron face to face.
Life is full of surprises when you least expect them, as the saying goes.    I was more intent about getting some neat photographs for my blog and filling my days with whatever Paris was offering, which was a lot this past weekend!
What a magnificent setting is was to hold Les Journées Olympiques  around the Pont Alexandre III, not only of both sides of the Seine, but smack in the middle of it as well.
The astounding bridge with its gold adorned statues is in line of the golden dome of the Invalides in back and is beautiful to behold at any time.  Events set against the blue sky with the regal Eiffel Tower in the background, it made for an artist's canvas!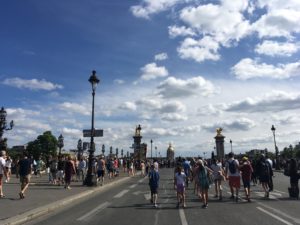 The left bank of the Seine held tennis courts and all sorts of other sporting events for athletes, young and old, including para athletes.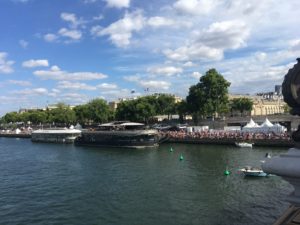 On the right bank events were held between the sumptuous Grand Palais and the Petit Palais and inside of the latter.
A huge swath of the adjoining area was blocked, disrupting bus routes and traffic of course to assure safety.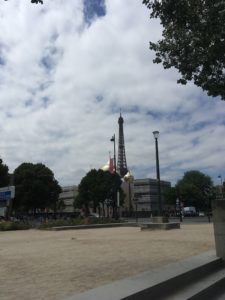 The day before I mistakenly had taken the bus, only to be deposited far from the site, near the new Golden domes of the Russian Orthodox Cathedral, because of deviated bus routes.
Getting into the fenced off area was an event in itself due to all of the security needed these days.  Directed to lines for the guys and one for the women, bags were searched of course, and each of us were thoroughly padded down.
I felt sorry for the ones in charge of doing this in full sun, who had a heavy burden to assure all who passed were weapon free, as the lines seemed non stop.
Getting into the Petit Palais proved to be another 15 minute wait in line and more searching to see the gymnastics.
I have seen some wacky art insides these absolutely gorgeous interiors, but I never thought I would see humans flying towards the frescoed ceilings.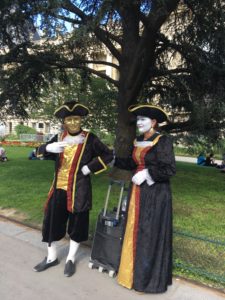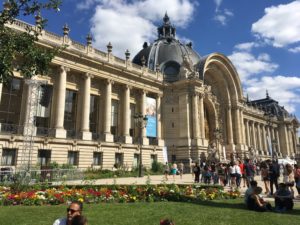 Little ones could jump to their delight on the trampolines under careful watch of professionals, and were treated to doing somersaults in mid-air, tucked snugly in the arms of the monitors.
Outside in front were skate ramps for trick bikes and skate boards boosting performers amid loud pump up the volume type music.
Besides the strange sight of humans trying to touch the ceiling at the Petit Palais, it was even more strange to set my eyes on a wide stretch of red paved runway  floating in the middle of the Seine for the running events.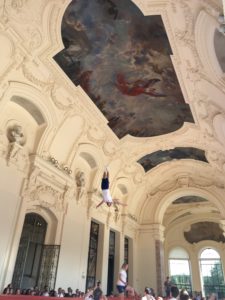 There was a diving platform off the Pont Alexandre as well, but I unfortunately missed the divers, something I would have really enjoyed seeing.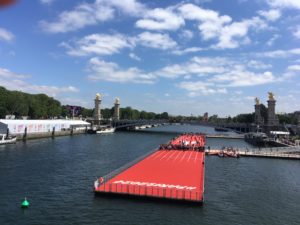 Bravo to the ingenious city engineers who designed this floating running field between the fabulous Pont Alexandre and the Pont des Invalides.
On my way back crossing the Alexandre bridge, a line of people seemed glued to a barrier on one side which I didn't know why until I overheard sometime say that dignitaries were to pass by.
Trying to be a better amateur photo journalist that I am, I hung around slowly edging my way to the front.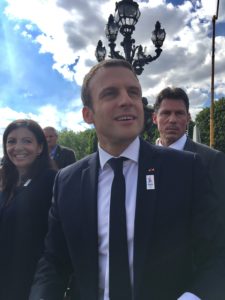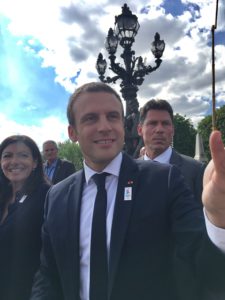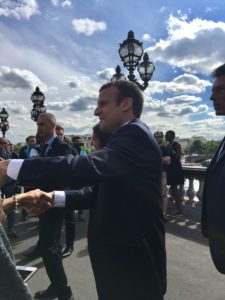 The roar of the crowd rose in crescendos and dark suited men intently surveying followed photographers snapping photos while ambling backwards, a difficult feat to do I imagined.
I first recognised the mayoress of Paris Anne  Hidalgo leading, then President Macron stopped right in front of me shaking hands with some guys behind me.
After snapping a few photos myself I timidly offered my hand and was surprised he reciprocated with a smile.  My first Presidential handshake ever, having never seen another head of state before!
I had hoped he would win the election and went to at least pay homage in front of the  elegant blue grilled gate to the Elysée gardens shortly after the elections.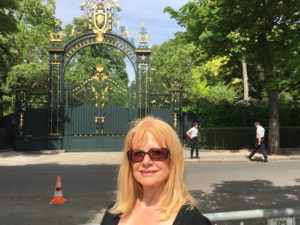 I am not a VIP, politico nor celebrity chaser at all, but I must say it was a real treat and personal honor for me to shake his hand.  Yes, girls,  he is quite handsome!
By the time I got home, Aimée had kindly cleaned and cut a half kilo of calamari that I assembled a la Basquaise(Basque style) with a spicy sausage, this time not chorizo, but Italian ventriche.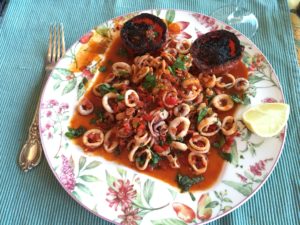 The Friday before I attended the C'est Bon Le Japon salon in the Marais.  No dignitaries, nor surprising sights that I was to see later on Saturday, but I enjoyed it nevertheless for the cultural insight into Japanese cuisine.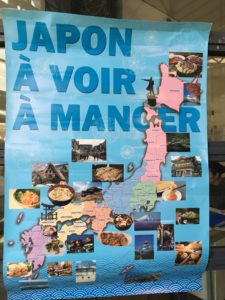 Held in the center de Blancs Manteaux just around the corner of Rue Rosier, which happily remains a concave of Jewish culinary scene lined with kosher restaurants and Easter European bakeries.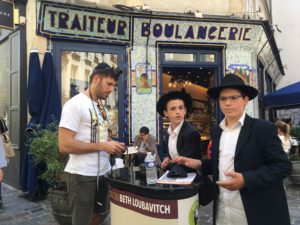 As I was walking down Rosier from Saint Paul Metro, I got a photo of some  Hasidic  youths selling phylacteries or Tefillin, the sacred black leather prayer boxes to be worn by orthodox men.
There are always many tourists in long lines waiting to try out falafel, each one competing with famous L'as du Fallafel.
Having never traveled to Japan before, I can't say I am very cognizant of the depth of their rich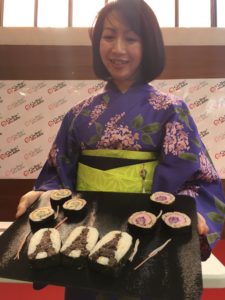 culinary tradition, other than from books or a few sushi and teppanyaki restaurants.
Without a doubt their chefs are very talented and passionate in their art, as many have been acclaimed in Paris serving semi  fusion or pure renditions of French classical cuisine.
Unfortunately there weren't any chefs scheduled to demonstrate classical Japanese dishes, except a talented lady who creates "design" maki ensembles to resemble flowers, animals or even the Tour Eiffel.
A tofu demonstration couldn't take off because of a faulty burner couldn't heat the soy milk for culturing.  Passing out cups of tepid soy milk was just hum drum and tasteless.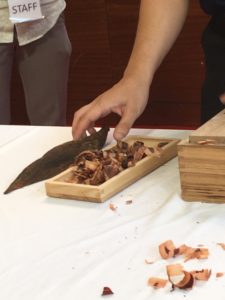 More interesting was a presentation of shaving the hard as a rock piece of bonito into curled red chips resembling wood shavings, but had a lovely tuna taste on the tongue.  They are used to make soup stock for varied Japanese soups.
Pastries made from white and red bean paste were delicate in flavour filled with morsels of chestnuts and Yuzu.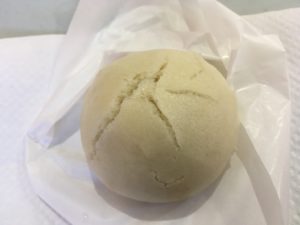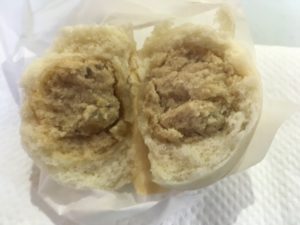 I learned that these chestnuts came from the village of Yamae, famous for their chestnuts and rightfully so.   I preferred the Japanese version which did not confit them as sweet as the French do.  I would have bought a jar, but not with prices starting at 35 Euros for a small amount.
I overlooked the Sake zone where for 5 euros you could taste various Sakes.  Retrospectively maybe I should have, but did not feel like drinking any alcoholic beverages at 3 in the afternoon.
Perhaps for me, Sake would be more appreciated with food, as I find the yeasty overtones not very enticing to my taste buds alone.
I was surprised that a French firm called Kura in Burgundy was brewing sake, Japanese style beers and making artisanal miso that was delicious enough to coax me out of 8 euros for a pot to take home.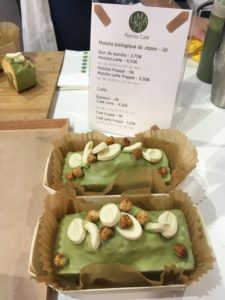 There was a lady demonstrating the making of those lovely knitted sandals the Japanese wear at home in all sorts of colours.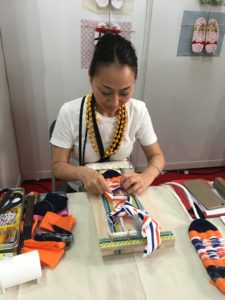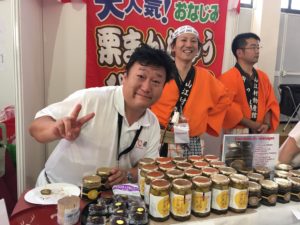 There was a small table offering Japanese vegetables to buy , some of which I had never heard of. Of course a tea vendor was there to offer samples too and teach about the various regional teas available.
Local Japanese restaurant stands had typical foods for sale, but I refrained from those as well, again preferring to try them on site.
My only other temptation was a pretty blue porcelain bowl with raised white flowers that I didn't want to leave without.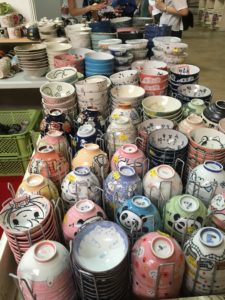 This was just a very small peak into the Japanese food scene and frankly I was surprised that it didn't offer more depth in so far as preparing Japanese foods.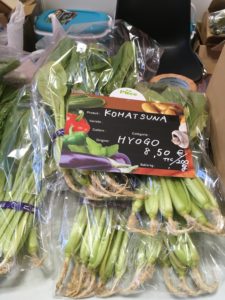 Nevertheless, it was interesting and I walked away grateful to be able to take advantage of these little foreign showcases that increases my knowledge and horizon.
Paris is chock full of many foreign cultural centers who put on these shows and I have attended quite a few for concerts, dance, exhibits and so forth, many for free.
French offerings too abound and I enjoyed taking in a wonderful play at the minister of Economic Center at Bercy, again for free Sunday.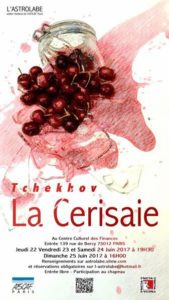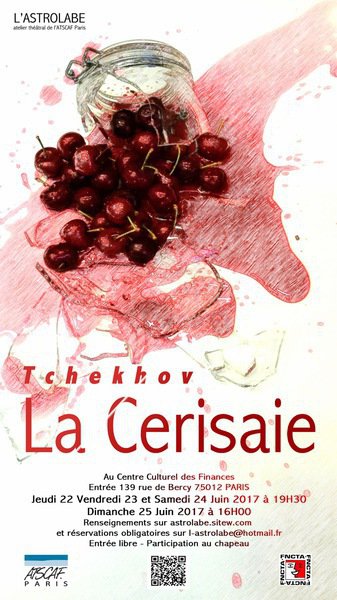 This was the old stomping ground by the way for Macron, who was minister of economics under Holland before he resigned to start his own party for the presidential campaign.
The play was La Cerisaie by Russian playwright Anton Chekhov.  It dealt with losses suffered by a Russian aristocrat at the predawn of the Bolshevik revolution.
After having already losing a son in a drowning, the owner of a renowned cherry orchard has to deal with parting from it forever and the risks associated with vast changes life throws on her.
The play was said to have been reflective of Chekhov's family during the time.  How the obvious grief of the character played throughout touched my own.
Hanging on to property to hand down through generations may be ideal, but sometimes fate forces us to evolve through changes out of our control.
I like to think that these changes bring new adventures after the sometimes painful transitions.  Adopting an open and optimistic philosophy and being flexible are key survival tactics for all of us in any situation.
Though no one should ever have to lose a child, nor be forced from their home, but life marches on with us or without us.
There are not any other good options but to take the grief with you and live life with this heavy  handicap like I am attempting to do.  I am certainly not alone.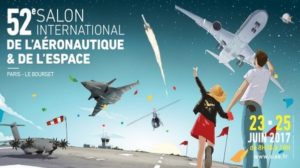 On the way home  on the metro, I caught a glance of the advertisement about the famous Paris Air show that somehow I totally overlooked.
I would have loved to have seen that too, but that will have to wait another year, as there was too many other interesting things that beckoned me.
Nothing like airplanes to remind us that the sky is limitless and so are we!