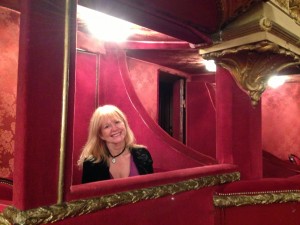 My birthday celebration has been a whirlwind celebration of three straight days full of merriment, spectacular sights, good food, laughter and even wonderful omens!  Birthdays should always be celebrated in a big way, with as much flare, style and adventure as you can put together.          
Friday my official birth day, started out with a surprise breakfast of croissants, praline croissants and brioche from my favourite baker brought in by my daughter who announced she had taken the day off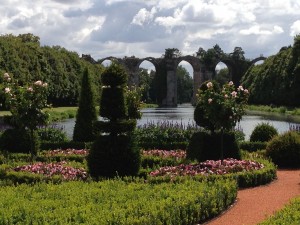 from work. After finishing off every delicious crumb of breakfast pastries, we set out for the country, heading south towards Maintenon, which is slightly north of Chartres.
Chateau Maintenon was the estate of Louis XIV's favourite mistress, Madame Maintenon, who became his hidden queen. I had always been fascinated by her character, who had a cinderella life, from being born in misery to ending up becoming the beloved queen of a king of France.
Her rags to riches story is worthy of a detailed post in the future. The château and grounds were magnificent of course and sweet energy seem exuded everywhere, probably a reflection of her own kind spirit.
I cornered one of the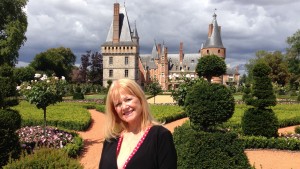 gardeners, busy pruning the many roses, that are planted each year. This year's rose was Le Notre in honour of the famous landscaper who designed the garden here and Versailles, along with several other châteaux in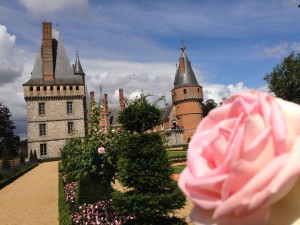 France.
Delicately pink and profoundly perfumed, I asked for a cutting, which he only could do on the sly. Fortunately , I had tucked a compressed sac in my purse, ,which he kindly filled with the cuttings that I intend to root.  I had successfully rooted a brugmansia(angel trumpet) from another château in the Loire.
On the way back home, we stopped at a farm 'cuillette', which allows you to pick fruits, vegetables and flowers.  First stop was the raspberries bushes, which was a formidable task, as they were well picked over, leaving a few hidden under leaves for picking.
After an hour of hunting raspberries, there wasn't much times for much else.  After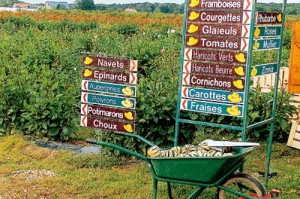 cutting  crimson and green lettuces, and pulling up some red beets, we headed home, escaping the worst of returning vacationers.
Getting back to late to shop for  my original menu of coquilles Saint Jacque(scallops), I had to  improvise with what I had.  While enjoying my coup de champagne, I proceeded to produce a caramelised tarte tatin of tomatoes, along with the fresh picked salads and the succulent raspberries made for splendid dinner.
While sipping the last of my wine, I caught a double rainbow gracing the sky looking out over my balcony!  Delighted to have such a wonderful and beautiful omen for my birthday!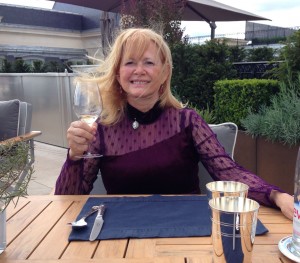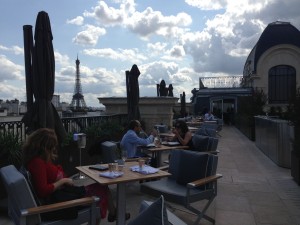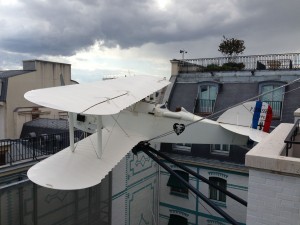 Saturday morning the sun played hide and seek, but cleared to a blue sky by the time we arrived at the Hotel Peninsula roof top terrace restaurant L'Oiseau Blanc, where I had made reservations a few weeks before.
Paris's newest glamorous palace had just opened the first of August.  Not surprising, the hotel was sumptuous and lavishly decorated throughout with massive chandeliers.
I, like other gastronomes, was looking forward to trying out the new young chef Sidney Redel.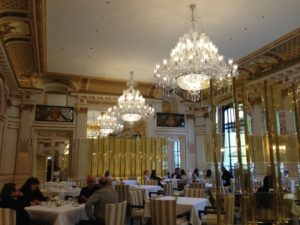 The restaurant was named to commemorate the airplane L'Oiseau Blanc,  that unsuccessfully attempted the first transatlantic flight in 1927 between Paris and New York.
The view is stunning with a 360 degree visual tour over tout Paris,  with the near by Tour Eiffel  most prominent.  The warm sun, with a steady breeze made for a perfect day to be in such splendour.
Though my first course of  creamed mussels marinières with spinach and   purple and yellow cauliflower in a superb fumet was initially exciting, the main course fell flat and uninspired.
The perfectly grilled fish, a lieu jaune ,was garnished with smothered baby girolles and cherry tomatoes, while good, was served with white beans in a under seasoned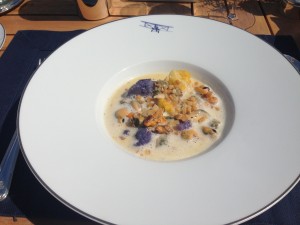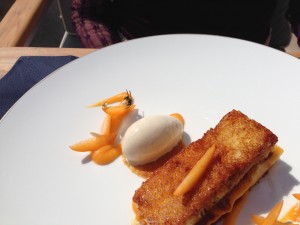 fish fumet, that left me disappointed and questioning the rationale of the whole dish.
The desert was a lovely pain perdu , accompanied by apricot puree, and vanilla and orange flower ice cream.  The combination of flavours was wonderful but the best of all was sharing it a little bee, seen in the photo.
I was graced also with a cute ladybug who briefly landed on my forehead as if to wish me a happy birthday.  I love bees and ladybugs and always consider them  good omens!
Perhaps the chef, who was a protégé of Pierre Gagnaire, one of my favourite chefs,  hasn't been given full reign to showcase his creativity or it just wasn't a good day.
Though I could have spent the whole afternoon lounging in the comfortable chairs soaking up the sun, sipping the excellent Chablis domaine Christophe, the clouds started to move in and I found myself wishing that my talented chef son Andre could have been at the kitchen's helm for my birthday lunch!
Getting home around 4pm, allowed for a little rest before getting ready for the evening fun ahead, guaranteed to plunge me into the heart of old gai Paris.  Another one of my birthday surprises was a musical comedy playing at one of Paris's loveliest old theaters.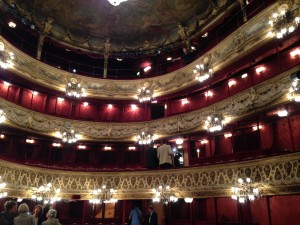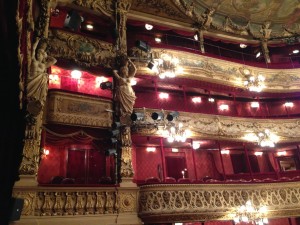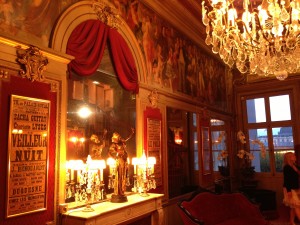 Le Théâtre du Palais Royal was built in 1784 at the norther tip of Palais Royal next to one of Paris 's oldest restaurants Le Grand Vefour.  The multi tiered lavish baroque interior, decorated in lush red velvet amongst ornate light fixtures and voluptuous statues had an intimate feel that allowed you to have a near presence to the stage.
Sitting in our own private lodge, seen above, near the stage, I felt like I was in another era that flourished during Molière's time.  The play, Les Fiancés du Loches, written in 1888, had  me laughing throughout with the farcical slapstick comedy of songs and dances along with costumes from that époque and real musicians in the background.
The applause and was so thunderously consistent at the end, that the curtain kept going up and down over 8 times, keeping the actors on stage well overtime!  We lingered after the crowd left taking photographs seen of this very special theatre that I had never been to before.
The exterior architecture of the pretty swirled layered fire escapes was a reminder that the previous Palais Royale Theatre was completely destroyed by fire, and this reconstruction certainly must have assured patrons that followed of their safety. Walking around that area at night had its own charm and allure with the cute old fashioned street lanterns here and there glowed in the narrow cobblestone streets.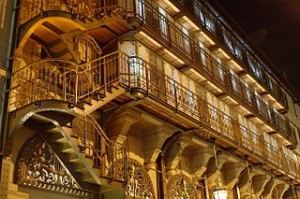 Paris takes on another energy at night, one of frivolity and romantic mystique cast by dancing shadows at every corner, that makes you want to indulge way past midnight.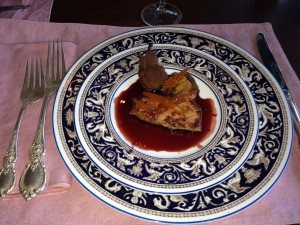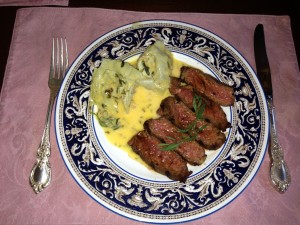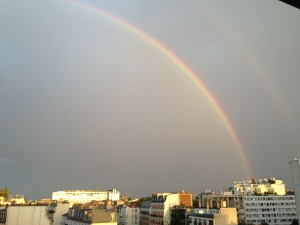 Sunday was for birthday pastry making, which is a long tradition of mine.   Even though I live in a city where some of the most dazzling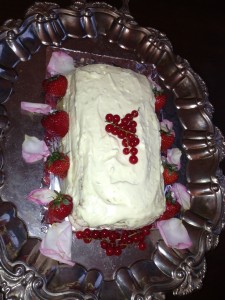 and dreamiest cakes and pastry are created, I still prefer making my own.
After Sunday Mass, I quickly set out to shop for my birthday dinner since all that celebrating had prevented me doing it before.  I had to be quick to get all that I needed before they close around 1:30pm.     As usual, my search of exactly what I needed necessitated marathon walking around,  made more difficult as the majority of butchers and shops were still shuttered for august vacation.
After a quick lunch, I tackled the intricate process of making the dacquoise layers for the cake.   They take forever to dry to a perfect crunchiness in the low oven temperature needed to preserve the creamy whiteness and texture.
The lemon curd needed for the lemon mousse is now a breeze for me to make, since I often make it for various other desserts and pastries.  Waiting for it to cool on the balcony afforded a little time to rest!
Getting the layers of crisp meringue off the sheet, without breaking in two can be a challenge, but using baking parchment makes it easier.  It was close to 7pm by the time I folded in the lemon curd mascarpone mixture into the whipped cream and was finally able to assemble my lemon dacquoise.
It was champagne time again and I quickly proceeded to slice and sear the foie gras garnished with a tapped pear along with figs, orange and apricots, drizzled with a port wine sauce seen in the photos. I had intended on doing tornadoes Henri IV, but with the butcher being out of filets, I had to improvise with a faux filet(loin).
The artichokes bottoms were tiny with leaves attached, looking like abstract flowers.   Filed with my delicious sauce béarnaise made with fresh tarragon from my balcony alongside the sliced grilled beef, the improvisation was a stunning success in all aspects!
La piece de resistance provided a succulent ending to a perfect birthday dinner.  I love the contrast of the crisp crunchy texture of the sweet dacquoise against the soft silky lemon mousse, served with raspberries and or strawberries.
It was certainly worth all the effort as a sumptuous finale to my birthday celebration.  Birthdays are for celebrating more that just one day, as each of us deserves to have that special recognition of our births, where too often they are overlooked in a blink.
Birthdays also remind us that life needs to be celebrated more often for any reason you choose!  It is up to us to bring as much joy, adventure and good times into our lives, throughout the year!
The whole weekend was all that I could have dreamed of, except for one thing. Having my son and grandchildren would have been even more love and cherries on top of the whipped cream cake!