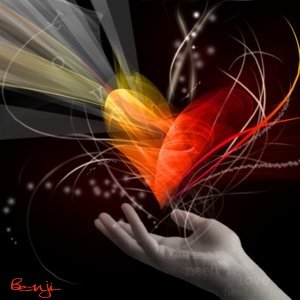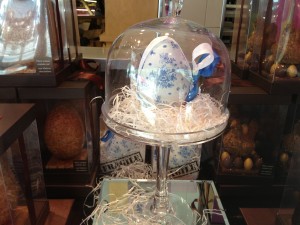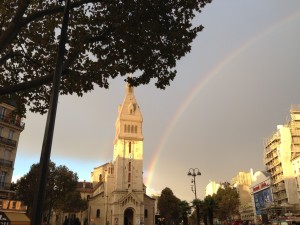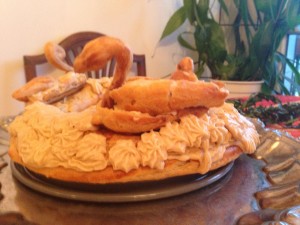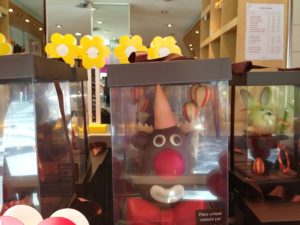 To me Easter isn't just one day but a season of hope, resurrection, rebirth and renewal. Of all of these, hope is the most important aspect that provides the momentum to break through the barriers that lock us in sadness, grief, dismay, sickness, loneliness, heartbreak, or any other human bondage.
Hope is like a beautiful radiant energy of light that is beamed our way from God, the source of Divine Love to be perfused in our veins.   If is freely provided, but surprisingly a lot of people are fearful of hoping.
I hear often from patients that if they hope, then they will be disappointed, so why even build themselves up hoping, when they are convinced that the letdown is right around the corner.   It becomes a vicious circle of depriving themselves of hope, because they have already decided that whatever is hoped for is impossible or improbable.
When a person shuts the door to hope, the universe responds likewise because that person is not really opening to all the possibilities that do exist!   Refusal to hope is turning the faucet down to just a drip.
Hope is not a passive thought form, but provides fodder to act upon that hope.  Think of hope like a helium balloon that you are tied to, that literally suspends you, floating you along, while you are gathering strength and taking to those baby steps towards your desired outcome or destination. .
Our english word hope supposedly stems from a north sea Germanic word, similar to those from Scandinavian and Baltic countries, with the old english being hopa.  I like that it may come from the word, hop, as to "leap with expectation."
In French , it is called espoir from the verb espérer, to hope.  The verb can also connote trust or faith, as in: Il faut espérer en Dieu, translated as "You must have faith or trust in God."
Either way, there is an inter relatedness with hope to belief and faith, which conveys trust. Therefore you might think of them being in what I call a trilogy of hope.    Hope leads to belief and belief leads to faith  or trust that deliverance is coming!
Each one feeds into and reinforces each other.  Each component is a bridge and leads to a sense of trust and vice versa.
If freedom and liberation from bondage is the spiritual message of Passover, then hope is the springboard that we must take to disengage ourselves from our doubts that hold us back.
When the farmer plants seeds in the soil, he doesn't doubt that they will sprout, given they are fresh seeds.  No, he assumes that they will with enough rain and sunshine.
Likewise, when we plan on starting out new activities or  trying out new venues, to reach a desired outcome, tis better to be the fool, that just trusts that his efforts will bring  forth fruit.
The majority of us all want to have guaranteed results laid out in front before we will invest much energy or hope in generating something new in our lives.  I often say, that we are more interested in knowing where we are going to get off the bus, before we even start our transit anywhere.
Sometimes, not knowing what will happen can be a blessing.  When I sold my house back home, pulling up roots to move to Paris, I threw myself into the great void of the unknown.
Like the fool,  I assumed that things would work out, and if not, then I would return. I did not have any well crafted ideas or particular plans set in motion, as I was more focused on enjoying the ride.
I trusted and had faith that this was something I felt called to do, because of the overwhelming desire and need to follow my dream. Those of you, who know me personally, know that my spiritual roots run deep and are a large part of my makeup.
Trusting, believing and having faith like the fool, lead me over any obstacles that erupted along my path.  Hope was my fuel that propelled me along my path.
Believing that this was where I needed to be to fulfil a part of my life's passage was turning my trust over to God and the universe.  God nudges us along the direction we should take, by giving us dreams, desires and even guffs of sudden urges and whelms that take us by surprise.
So if you, who are in the process of reading these very words, let them call you to look into your own heart and believe in your own desires that God is calling you to follow.  Don't waste your time checking them out with others, who are not privy to your heart's  deepest dreams and needs and are not willing to see your highest truth.
Leap with expectation that God, who is the Divine source of all possibilities, along with the angels, will do the hidden coordination of events.  With your human mind and eyes, you would not know which door to knock on that would open to you.
If each of us came to planet earth with a divinely ordered mission, to benefit our fellow man,  by sharing our God given talents and gifts with others, then the universe will open those doors and support your dreams.
Your job is to listen attentively to your heart, and be flexible enough to change your ordinary way of either going through life or doing things.  In other words being open to trust letting go and allow God to work his magic in your life.
One of the things I love about being a therapist is providing encouragement and helping patients overcome their doubts about themselves. When they share their dreams, I enjoy leading them into a new vision of seeing themselves accomplishing these dreams.
I have often told them that I will gladly uphold the lantern of hope , when they fall into despair.  My hope for them comes from an unlimited Divine source available to all.
So, for all who have unrequited dreams, not yet given wings of focus. .  Now is the time and season to till the soil of your life's possibilities and plant your seeds with hope, belief and faith.
Lastly, but certainly not least, give thanks and gratitude now, for the realisation of your dream, perhaps still in the womb, waiting for just the most propitious time to be born.
P.S.  Another, albeit very simple example of listening attentively to your heart, occurred yesterday while attending Mass. in my parish church seen with the rainbow.  I had been working on another post that was to be published today.  Suddenly I felt inspired or called to write this one, and putting the other one aside, even though it meant hoping the words would flow quickly enough today.   My Easter afternoon was already committed to making my Paris Brest Swan Lake praliné pastry, seen in the photo! The chocolate fool/clown and egg were taken in the window of Lenotre's pastry and chocolates down the street from me.